NOAA/NESDIS and Colorado State University (CSU)/CIRA, USA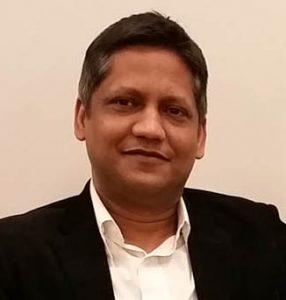 Prasanjit received his MSc, MTech and PhD from IIT-Roorkee, IIT-Kanpur/TU-Berlin and Karlsruhe Institute of Technology, respectively. He was with KIT from 2000-2005 and has been with NOAA/CSU since 2006.
Currently, Prasanjit is working as a CIAR Research Scientist III at NOA NESDIS STAR and CSU CIRA. In this role, he acts as the CIRA NEAT Principal Investigator, Program Innovation Scientist, Coastal Applications with Satellites Data, and Ocean Data Visualization.
Prasanjit's reseach interests lie within Terrestrial Remote Sensing.
Prasanjit has been involved with the GHRSST Science Team since 2009 as part of the NOAA STAR SST Team member. Being part of the GHRSST Community has provided Prasanjit with a sense of community focused on specific tasks as well as collegial and friendly relations with other members.
Get in touch with Prasanjit at prasanjit.dash@noaa.gov.