Bureau of Meteorology, Melbourne, Australia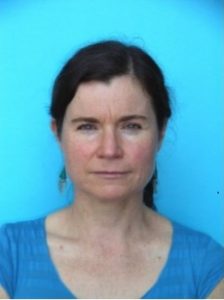 Dr. Helen Beggs is a Senior Research Scientist at the Bureau of Meteorology where she performs research on developing and assessing ocean remote sensing products. Dr. Beggs holds a PhD in Oceanography from the University of Tasmania and Master of Science in Space Physics from La Trobe University. Her expertise and research interests fall within sea surface temperature, sea ice concentration and Synthetic Aperture Radar.
Dr. Beggs first got involved through her supervisor, Dr. Neville Smith, who suggested that she should attend a GHRSST Science Team meeting, which could assist her research at the Bureau of Metorology in developing new foundation sea surface temperature analyses for the Bluelink Ocean Forecasting Australia Project. Since joining the GHRSST Community, Dr. Beggs says that she has, "learnt so much about SST and gained many valuable research collaborations". A moment that stands out as significant for Dr. Beggs was when GHRSST agreed upon and designed a common data format –  the Recommended GHRSST Data Specification (GDS).