Department of Meteorology, University of Reading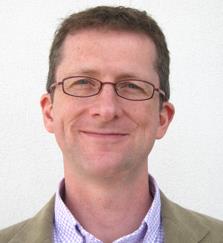 Christopher Merchant is a Professor of Ocean and Earth Observation at the University of Reading in the UK. He leads an active research group in thermal remote sensing of sea surface temperature, including leading the European Space Agency Climate Change Initiative project for sea surface temperature.
Chris Merchant has a BA in Physics from Oxford University, and a PhD in Space and Climate Physics from University College London. His expertise and research interests are within Earth observation for climate science, including the theory and practice of climate data record creation.
The drivers for his involvement with GHRSST includes advancing the theory of sea surface temperature observation to the stage where satellite records can play a strong role in understanding marine climate change, as they do now. Being part of the GHRSST Community has benefitted him with intellectual stimulation as well as being surrounded by colleagues who have since become friends.
When asked about his most memorable experience during his time as a GHRSST Community Member, Chris Merchant says, "[I am] not sure whether to go for cuddling a koala or biking around vineyards during GHRSST meetings!
Get in touch with Chris Merchant at c.j.merchant@reading.ac.uk