This page is a collection of materials for you to browse. Some of them have been provided by the GHRSSTers, and some of them are from external sources. Some of them are very much "science" only, and some of them are showing cross-collaborations with other disciplines.
Enjoy our collection!
GHRSST Talks: first speakers lined up for 2023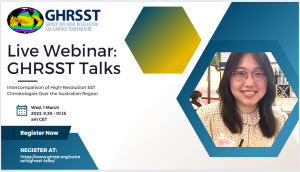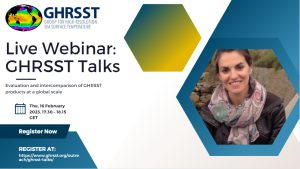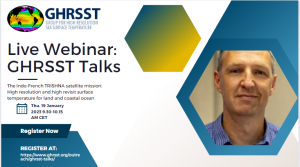 Check out the details of the talks on the GHRSST Talks page.
For each talk you will find the recordings, the Q&A session and the link to the presentation.
Vimeo Showcase of the talks of the GHRSST23 Meeting (June 2022)
We have recorded most of the sessions of the GHRSST23 meeting, with interesting presentations and reports.
Feel free to browse our collection i.e. Vimeo Showcase
OpenOceanCloud Whitepaper: Crowdsourcing Inputs
Provided by Chelle Gentemann, GHRSST Science Team member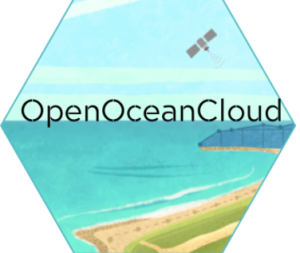 Help us imagine the future of ocean data infrastructure! Join the asynchronous global brainstorming session for OpenOceanCloud Sept 15 – Sept 17.
Register here: https://openocean.cloud/whitepaper/
Watch "OceanCloud: Transforming oceanography with a new approach to data and computing" on Vimeo.
If you're new to the OpenOceanCloud community, this 8-minute video by Ryan Abernathey provides a quick introduction and overview https://vimeo.com/508434363
The Humming of Marine Heat Waves
Provided by Ana Oliveira, CoLAB +ATLANTIC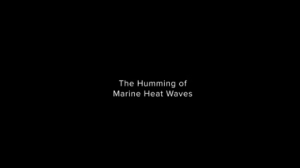 This video presents a transcription of ocean data on the annual number of MHW into a piano composition over an animation, showing these extreme events during the last few decades, preceded by a thoughtful and somewhat poetical reflection on climate change. The video is the result of a multidisciplinary team effort, from the project development up to the musical transcription and visual communication approach.
More details can be found on the CoLAB +ATLANTIC page: colabatlantic.com/news/The-Humming-of-Marine-Heat-Waves. All the credits go to the Marine Heat Waves team, at CoLAB +ATLANTIC.
GHRSST is very happy to host this video on its Vimeo page as an example of transdisciplinary collaboration for raising awareness on climate change.
Sea surface temperature, the measurement of ocean emotion
Provided by Helen Beggs, Australian Bureau of Meteorology
On 28 May 2021, Agriculture Victoria published a podcast about sea surface temperature observations as part of their new "My Rain Gauge is Busted" Podcast Series to inform farmers in an engaging and entertaining manner about weather and seasonal prediction. Episode 2 "Sea surface temperature, the measurement of ocean emotion"  gives a potted history of in-situ and satellite SST observations aimed at farmers and other users of seasonal prediction services. Helen Beggs, one of the most active members of the Science Team, was interviewed for Episode 2. The other episodes in the podcast series are very informative and enjoyable!  Check them out: https://agriculture.vic.gov.au/support-and-resources/podcasts/my-rain-gauge-is-busted-podcast-series  
Webinar Surfing Ocean Data in the Cloud—The Beginners' Guide to PO.DAAC in the NASA Earthdata Cloud
Provided by NASA PO.DAAC
Have you missed this webinar? No worries, the recordings are on Youtube.
You will learn more about the migrat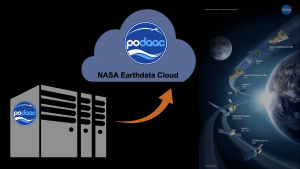 ion of NASA PO.DAAC physical oceanography data to the Earthdata Cloud hosted in the Amazon Cloud (AWS):
which data are hosted in the cloud,
how to migrate your ocean data discovery and access process to the cloud,
how to access useful resources in navigating this migration.
Two short clips were taken in a laboratory study at Rosenstiel School of Marine and Atmospheric Science
Provided by Peter Minnett
The thermal structure of the water surface revealed by infrared thermal imagery in a laboratory wind-wave tank. The image is about 30 cm x 40 cm with the wind blowing at 9 m/s from the lower left. The air is cooler than the water surface by 15 deg C:
The thermal structure of the water surface revealed by infrared thermal imagery in a laboratory wind-wave tank. The image is about 30 cm x 40 cm with the wind blowing at 2 m/s from the lower left. The air is cooler than the water surface by 15 deg C: